AS WITH everything else fishy on the White River system, the daily flow regime from the dams determines how the game is played.
You may want to fish dries, swing wets or dunk nymphs, but Bull Shoals and Norfork Dam dictate the play.
Generally speaking the Caddis will truly fire when there is water flows of around 4000 or less. Mild spring temperatures, and dryer than normal rainfall, lead to these sorts of flows. But also watch out for heavy spring rains causing flooding in adjacent rivers can lead to the dams dialing back the flows.
On higher flows, the hatch can be delayed, as the warmth the bugs need to mature isn't achieved, pushed downstream faster by the speed of the flows and concentrated on pockets.
Generally though where there are concentrations of caddis you will find fish.
In normal seasons the hatch works its way upstream, though in the last couple of years, it seems to have fired all at once.
Fishing subsurface, with either nymphs or wet flies, during the caddis hatch can be highly productive, not just prior to the hatch but all the way through and perhaps one of the best ways to find trophy brown trout
Bring your favorite 5wt or 6wt and floating line, with an appropriate leader setup. NB: We have videos filmed to be released in coming weeks for both low and highwater leader rigging.
But you might find stepping up to 4x for the first fly and 5x for the second is a wise move.
You might be fishing light "stick-on" style indicators for shallow light low water rigs, or adding splitshot and larger heavy bugs for big flows. Adapting to the conditions is the White River way, if you aren't certain ask the guys in the shop.
You can also check out Chad Johnson's low water rigging in our how to video on the caddis hatch here
Here's our selection of must have subsurface patterns for the Caddis Hatch and don't forget to add a midge dropper.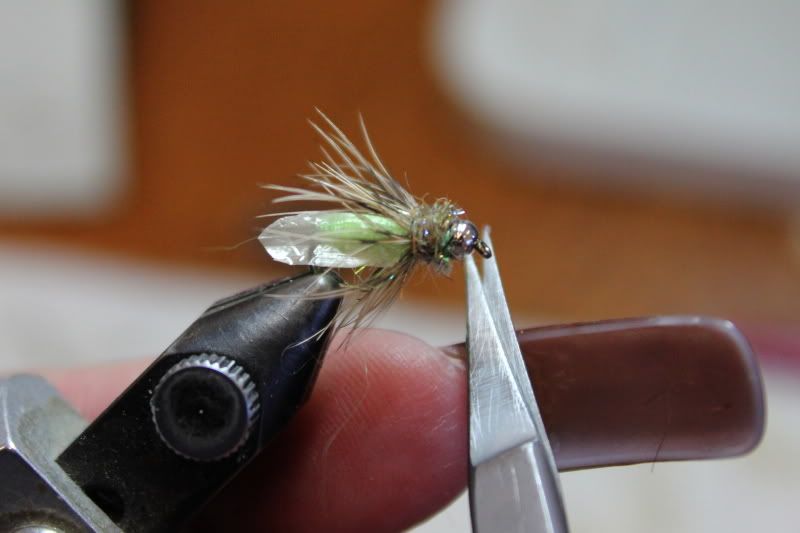 Davy Wotton's BH Translucent SLF Caddis: Born and bred on the White, Davy tied this pattern specifically for our Spring Caddis, and it proved itself over the years in his fly boxes. It has also been a hit in Davy's tying classes. This year we get the chance to have it in our fly bins. Fish it on the drift, or incorporate lifts and swing. Buy The SLF Caddis Tying Kit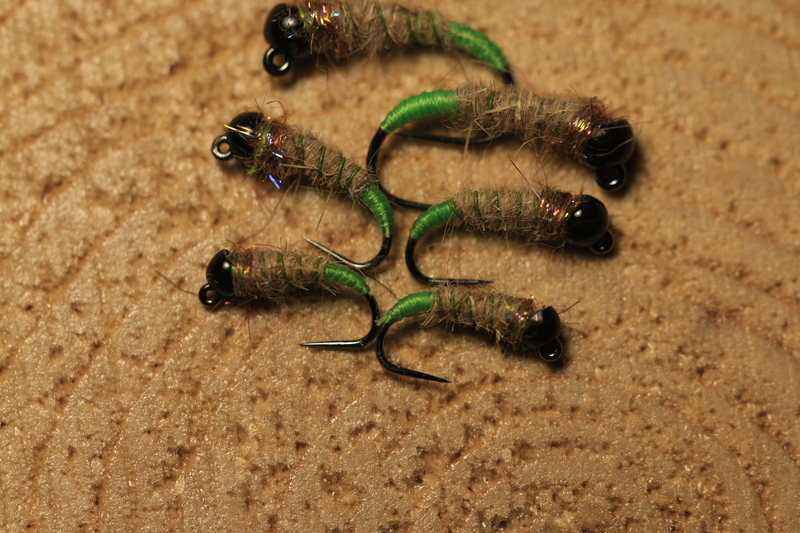 Dally's Mother's Day Caddis Jig: Heavy lead fly to get your dropper flies into the catching zone, but pulls fish as well. Fish the #16 as a dropper as well. SHOP NOW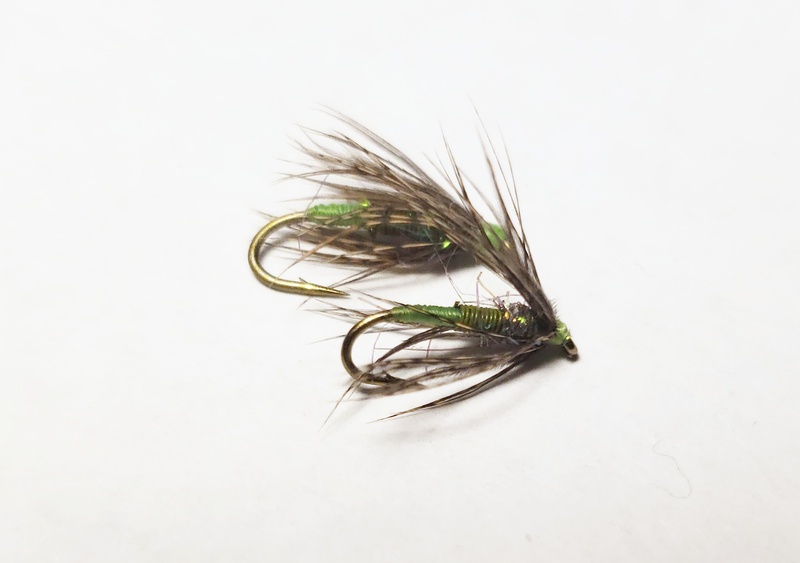 Dally's Mother's Day Soft Hackle: Simple elegant and very fishy, the Mother's Day soft hackle is a more traditional spider style, without the sink rate of the over the Tailwater Soft Hackle (below), but a great option to run in a team of wets or drifted under a dry fly. SHOP NOW
Dally's Tailwater Soft Hackle: Originally tied for swinging to midge feeders way almost 20 years ago. The original green/hot yellow version some very big fish for friends and customers. But the Caddis Green (tied by Rainy's Flies) in our bin. It works swung, drifted or as a dropper below a dry. Shop Now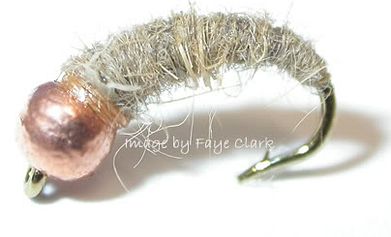 Sunday Special: Another local pattern It could be a sowbug, it could be a scud or even a caddis. This style of pattern works on caddis worldwide, fish it hard. Makes a great lead fly for carrying lighter patterns, like a Graphic Caddis, down to where the fish are feeding. Buy here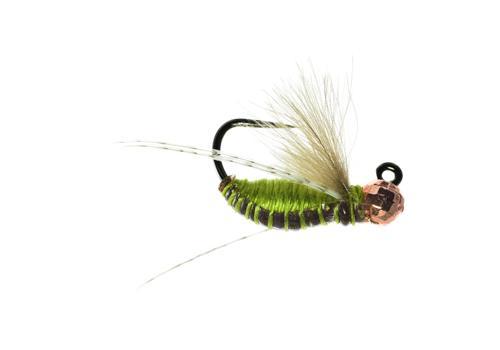 Nick's Fat Cadass: A go to jig style with a great profile and sink rate. Buy It
John Barr is arguably the number 1 commercial designer in the country still churning out patterns, the Copper John is his best known. Those that know him describe Barr as a fish predator. Barr's Graphic Caddis: You would have to be nuts not to have this pattern in your box. Tied on the widegape super sharp TMC 2499SP-BL hook its has everything except weight. Great profile, color, sparkle and movement. Run it as a dropper when the fish are on top,or trail it behind heavier patterns when fish are deep.
Prince Nymphs are a caddis staple, and having a hefty tungsten or brass bead version has been a great way to get your lighter patterns down instead of using split shot. Umpqua's Jigged Prince Nymph and the Devil Jig paved the way for the use of competition style Euro jig flies on the White River system.
Mercer's Tungsten Z-Wing Caddis is a great pattern for probing faster runs and deeper slots and the Caddis Green Psycho Prince (back in stock) is another killer from this fly designer.
Add a midge pattern from David Knowles, Davy Wotton or one of Steve Dally's Tailwater Jigs