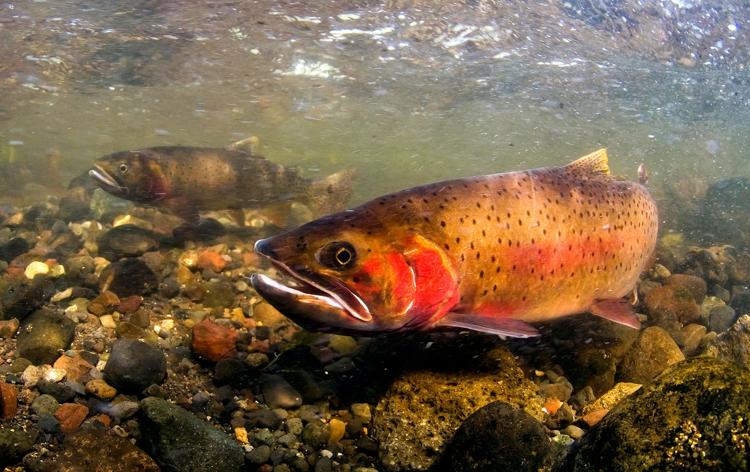 Wyoming fishery authorities are embarking on a plan to restore Yellowstone cutthroat in the Big Horn Basin including removing non-native trout in parts of 5 watersheds.
Yellowstone cutthroat remain troubled due to habitat degradation, hybridization and competition from non-native fish, including brook trout and rainbow trout.
The Yellowstone Cutt is the strain currently being stocked in Arkansas waterways by the AGFC in the hopes it will do better than the previously stocked Fine Spot Cutts.
.
The Wyoming plam would make parts of five watersheds in the Big Horn Basin the sensitive species' exclusive domain.
The Game and Fish Department earlier this year completed a conservation plan for the basin east of Yellowstone National Park that includes poisoning fish in the select drainages as part of Yellowstone cutthroat restoration. Non-native cousins like brook and rainbow trout are "the greatest threat" to Yellowstone cutthroat and "the greatest impediment" to their conservation, G&F states in its plan.

Because rainbows cross-breed and produce hybridized "cut-bow" offspring, preserving true Yellowstone cutthroat requires maintaining numerous populations that are isolated from other species. "Headwater isolation" is the agency's preferred method of achieving the goal.

Restoring Yellowstone Cutts, Cody Enterprise