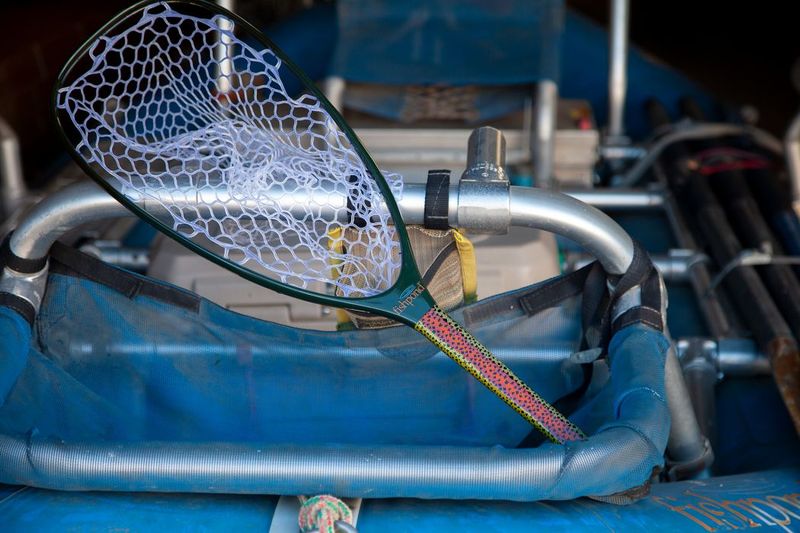 STAND OUT from the crowd with this Limited Edition Fishpond Nomad Emerger net in a striking RedBand color scheme.
Evoking the brilliant red hue of the Western US's Redband strain Rainbows this Fishpond net makes a real statement.
The Nomad Emerger net was designed to work with both packs and vests. The longer handle can easily tuck behind a pack but is not too long to hang off the back of a vest. It's also handy in smaller watercraft like pontoons or kayaks.
Nomad Nets are constructed with carbon fiber/fiberglass composite material. The result is a very lightweight and durable net. Nomad Nets are built for the conditions that prevail where great fishing exists; they are waterproof, UV protected, and float like a cork. All Nomad Nets come standard with a rubber bag.
LIMITED QUANTITIES AVAILABLE. SHOP NOW