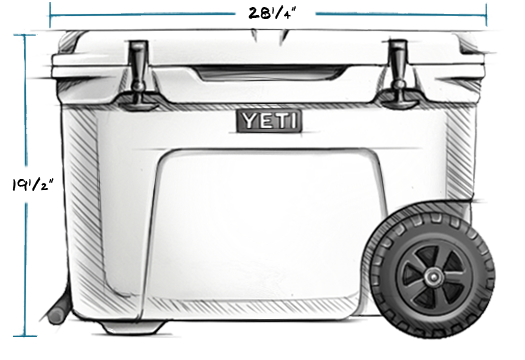 IF YOU are a streamer addict, or just like a good party, you'd probably pay plenty to for killer gumbo, beverages and a chance to watch and hang with some of the world's best streamer tyers.
But since the Streamer Lovefest 2020 is all free, we are urging everyone to dig deep to support this year's fundraiser effort for The Mayfly Project, and Arkansas base organisation using fly fishing to help foster children. The Mayfly Project crew will be selling raffle tickets all night.
The major prize every year is a giant streamer fly box with flies tied on the night by all our crew of tiers. We also have a bunch of killer items from our friends at Yeti including a $399 Tundra Haul, a $249 Loadout GoBox and a $299 waterproof Panga Backpack.
Sweetwater Brewery has also donated an limited edition SweetWater Reefton Matte Gray Blue Mirror Costa Sunglasses.
Our sponsors go to a lot of expense and effort supporting the Lovefest. Shawnee Supreme Boats in Midway not only build the boats use by most of our guides but they have been a Lovefest stalwart, bankrolling the eats, which will be coming in warm steaming and delicious from our friends Brian and Alli @ KT's BBQ in Gassville.
Chad Johnson's new venture CJ's Crooked Creek Hideaway stepped up to help us with the event. We have the shop crew unpacking schwag from Yeti, Sweetwater, Rainy's Flies, MFC, Simms, Sage & RIO and more, which is being sorted into 150 bag for the weekend
While the evening events start at 6.30pm the Sage & RIO crew will be giving casting demos and talking rods and lines all day in our parking lot. The Mayfly Project will be hanging out talking about the Project and ways everyone can help
We will also have reps from Airflo, Loon products, Simms, Rainy's flies Renzetti Deadfly and more all available to give helpful advice.