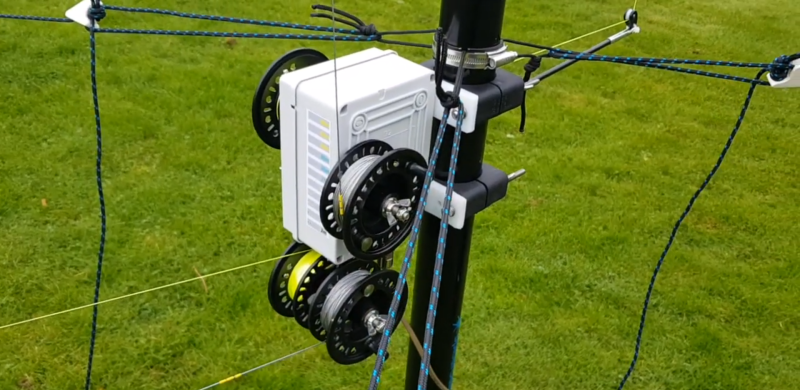 "WHAT AM I LOOKING AT?" was Tadd's question over the above image from Hackaday.com.
If you have ever wondered how to set up a system for tuning large intercontinental HF ham radios using Fly Fishing Reels do we have the article for you? Click here
Click pawl or disc drag you might enquire, large arbor all the way.