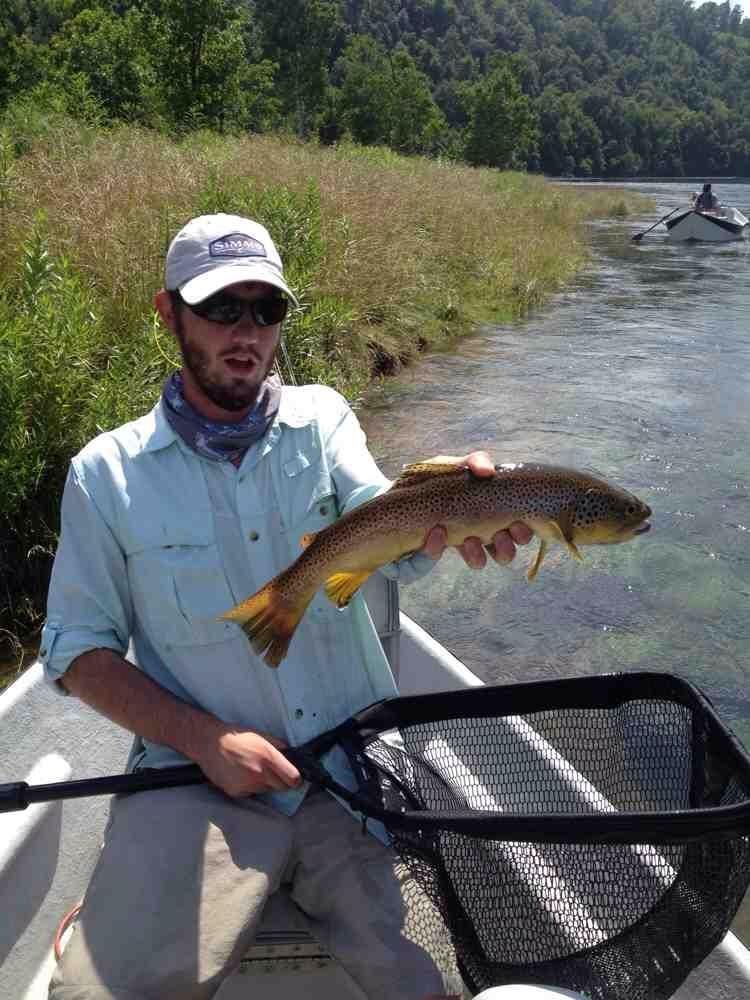 Nathanael Ferguson with a hopper brown posted to our White River Fly Fisher phone app
.THERE's been a bit of everything on show this week.
WE have had minimum flow in the mornings on both rivers earlier in the week, and some big water 20,000 cfs
one afternoon on the White. IT's the sort of conditions that can mystify a newcomers, where old hands will be dialling in where to fish at any given moment of the day according to the water flows and how they want to fish.
Norfork has been offering the best shot for waders every morning, but if this weekend follow's last weekend's pattern there might be windows of minimum flow on the White as well.
The big thing about working out where to fish is information _ getting the right information and, then working out what to do with it. Which is one of the reasons we set up our own APP, to get the fastest and easiest way to access the right river and weather information. If you haven't checked it out please do.
As well as the important stuff there's a pretty cool submit a picture feature.
So go hang some fish this weekend and send us the pics.